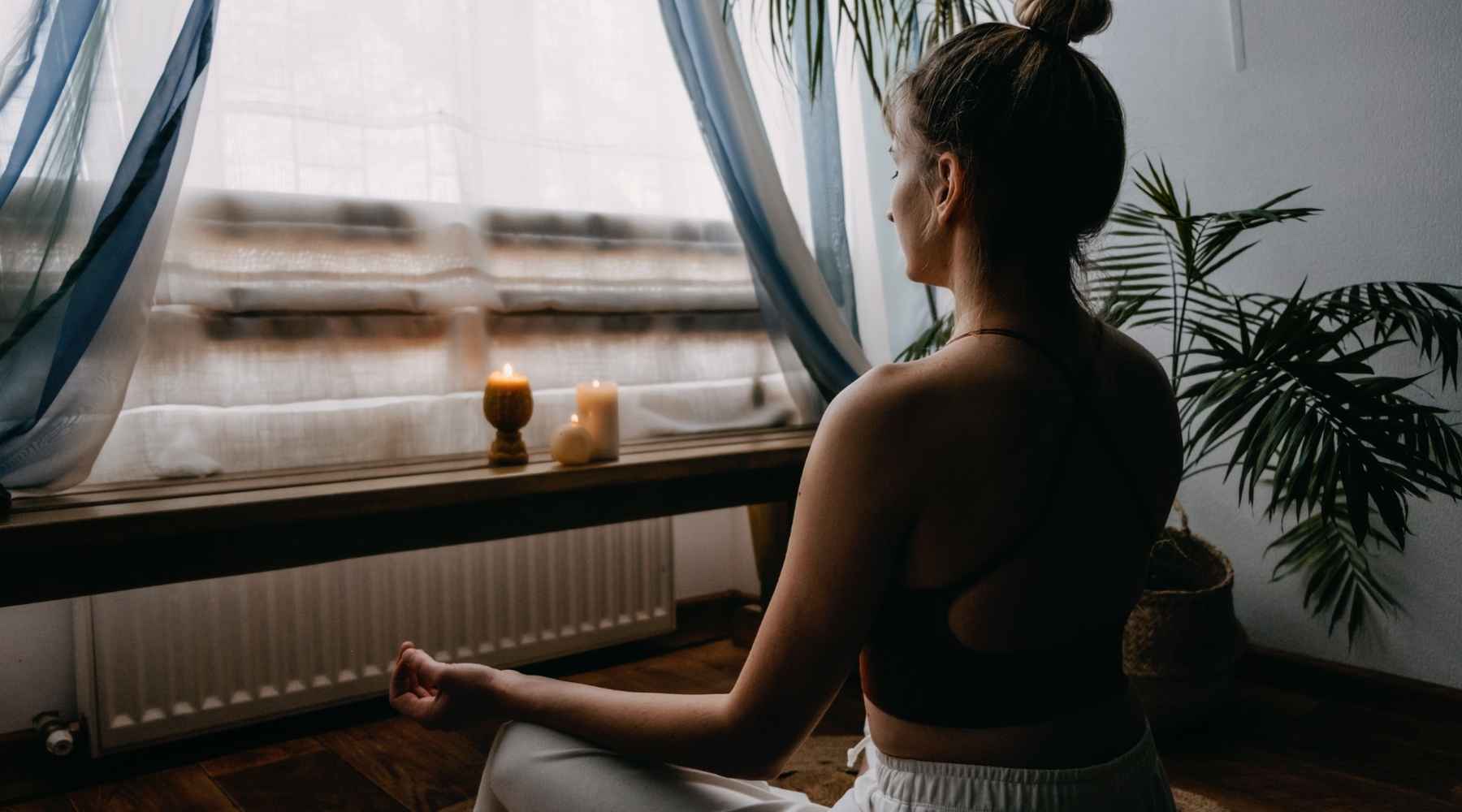 Learn to Meditate with Guided Meditation
Are you interested in guided meditation but not sure where to start? Maybe you've been wanting to incorporate some calm into your life, or maybe you feel that you need to stay more centered within yourself.
Well, you have found the answer, meditation is an incredible way to center yourself daily and find the peace of mind you have been looking for. So once you have decided to meditate what do you do? There are so many programs to choose from, you can meditate to music only, follow along with a guided meditation, or select an advanced program that incorporates mild activity such as body tapping (known as EFT Tapping).
The best way to start your practice is with a Guided Meditation and here's why…
As you begin to meditate, in the beginning, you may notice that turning "off" your thoughts can be close to impossible, this is because your mind races with thoughts from the moment you wake up until you fall asleep at night. This is just the current "habit" of your mind.
Switching off your thoughts can be a real challenge at first when you learn to meditate with Guided Meditation you are following instructions and letting the voice take you to a place that you may not get to on your own, this will be easier for you to follow along with at first.
A Guided Meditation takes you on a journey into yourself. You will begin with a relaxation process to help slow your mind down and then move into specific thoughts and ideas that you can use to replace negative thought patterns that are ruling your mind. Guided meditations are simple and effective tools to begin your journey into self-enlightenment.
How to get started with Guided Meditation
The best way to start your daily meditation practice is to commit yourself to meditating daily and follow through for at least 30 days. You will want to do this to allow yourself time to adjust to the process, soon you will find that your daily meditation becomes a part of your natural routine, just like brushing your teeth or taking a shower in the morning.
Related: The top 5 Meditation poses
How long should I meditate for daily?
You can select any amount of time daily that you wish, however, we recommend 15 minutes a day, this is long enough for you to fully relax and empty your mind, but not too long that you can't practice daily. 15 minutes is the perfect amount of time to receive the many benefits of meditation, who doesn't have an extra 15 minutes a day?!